The Liverpool Chamber of Commerce & Industry is an organisation of business and professional leaders, whose purpose is advancing the economic, industrial, professional and civic welfare of the Liverpool Local Government Area and surrounds.
Chamber membership offers excellent benefits to business.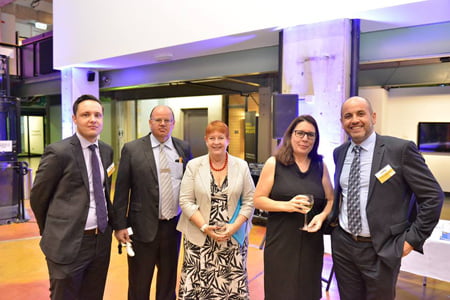 These include:
Networking Opportunities
Business lunches, Member sponsored After 5's meetings.
Regular newsletters Advertising and promotional opportunities.
Business Showcases Trade expos Special member offers.
Online member's directory, add events and news
Business meetings and trade missions.
Liaison with local, state and federal government & essential services.
Affiliate Membership with the NSW Business Chamber, which gives members access, at discount prices, to their extensive range of products and services.
Being a Chamber member means that you have a support vehicle for your business which understands the environment and issues which your business is dealing with on a daily basis. The chamber effectively keeps your business abreast of local developments, as well as state and federal legislation.
We provide forums and networks for local business, all facing similar challenges. Chamber membership also offers business opportunities to grow and generate new business. Promotion of your business through the Chamber is an effective way to market locally.
The collective voice which the Chamber uses with government means that your business has a positive influence in the way your community evolves.
Our Vision
Chamber aims to become the premier business face within the Liverpool region for, advice and training, and to be recognised by the wider community as the key contact for business services and referrals.